The Australian Youth Aerospace Forum is a five-day live-in conference which provides students in Year 11 and 12 the opportunity to investigate careers and pathways in the aerospace industry. The forum is designed to showcase the various university and industry opportunities available to students upon completion of secondary school.
The AYAF is an event run by the Australian Youth Aerospace Association (AYAA) and funded through a combination of corporate sponsorship, government grants and direct contribution by attendees.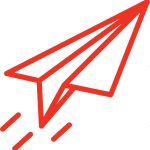 The Australian Youth Aerospace Association (AYAA) is a not-for-profit organisation managed by student volunteers, with the objective of promoting the aerospace industry to students and young professionals in Australia. The AYAA hosts two other major annual events, the Australian Universities Rocket Competition for tertiary students and the Aerospace Futures conference for tertiary students and young professionals.
The AYAF is a key part of the AYAA's legacy of promoting education, awareness and involvement in the aerospace industry in Australia.